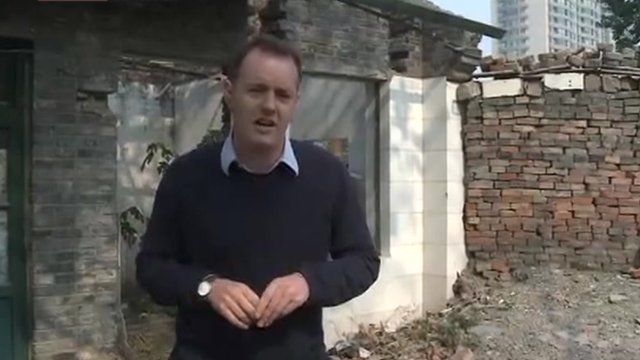 Video
Amnesty: Rise of 'forced evictions' in China
Forced evictions in China have risen significantly in recent years as local officials sell off land to property developers, according to a report by Amnesty International.
The human rights group claims that many cases involve violence and harassment. All land in China is effectively controlled by the state, and laws allow local governments to claim land for urban development projects.
The evictions are a rumbling cause of social discontent and have led to protests across the country.
The BBC's Martin Patience says some residents in Beijing have reported being attacked by "thugs" trying to clear areas earmarked for development.
Go to next video: Role of housing in Chinese economy