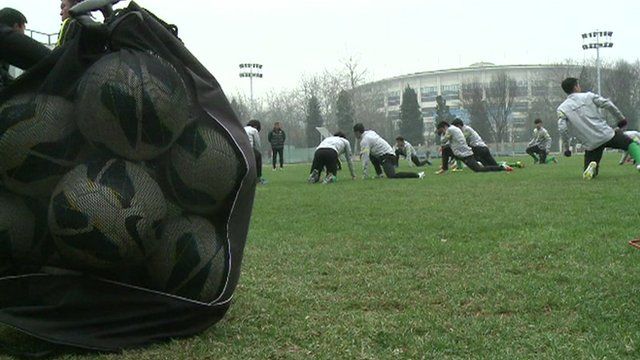 Video
Can China put football corruption behind it?
China's new football season is due to get under way, just days after a three year investigation into match fixing came to an end.
Dozens of officials, players and referees have been jailed or banned for life.
The country's beleaguered fans are hoping that football in China is ready to shed its reputation for corruption.
John Sudworth talks to one former player about the corruption at its worst, and asks whether that time is now in the past.