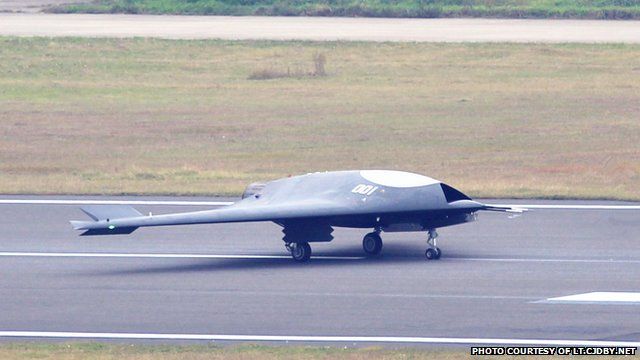 Video
First Chinese stealth drone makes maiden flight
Chinese state media are reporting that the country's first ever stealth drone made its maiden flight on Thursday.
Citing eyewitnesses, the national broadcaster said the flight lasted for 20 minutes in the south western city of Chengdu.
The test of Lijian drone, named "Sharp Sword" by Chinese media, is seen as a significant step in the country's military development.
China's air-power advancements have raised tensions with Japan. In September, an unmanned drone reportedly flew close to a group of disputed islands in the East China Sea.
Martin Patience reports from Beijing.
Go to next video: China lands jet on first carrier