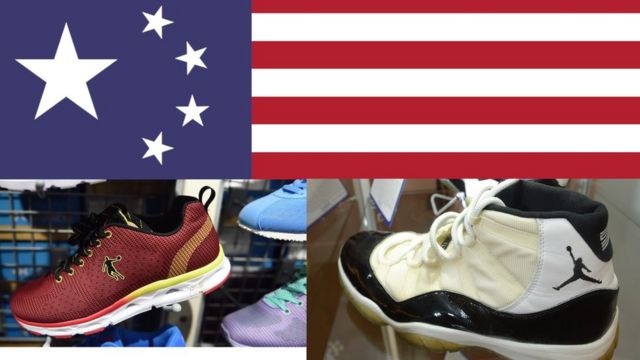 Video
China: What's in a name?
Electronics giant Apple has lost a court case to a Chinese company that brands its products 'IPHONE', highlighting the difficulties global companies face in protecting their trademarks in China.
Other Chinese companies are benefiting from replicating the names of popular brands and well-known figures, and they are largely getting away with it.
BBC Monitoring looks at the cases that have made the headlines.
Video produced by Alexi Peristianis and Kerry Allen; images courtesy of Xintong Tiandi, Getty, chinanews, China Shutter Bug, John Pasden
BBC Monitoring reports and analyses news from TV, radio, web and print media around the world. You can follow BBC Monitoring on Twitter and Facebook.
Go to next video: What's happening to the iPhone?