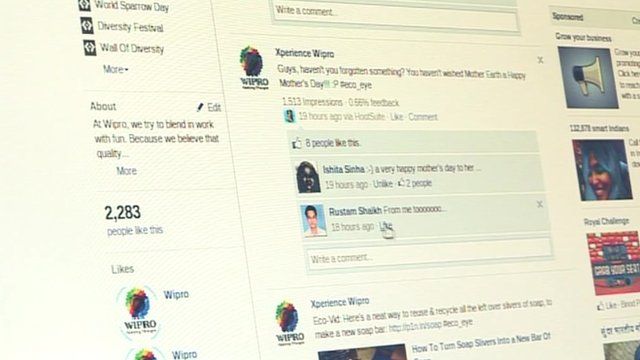 Video
India's Facebook arrests spark tighter online rules
The Indian government has issued new guidelines on what can be published online, following a high profile case in which two women were arrested over comments posted on the social networking site Facebook.
Shaheen Dhada was arrested in November for her comment following the death of politician Bal Thackeray. Her friend, Renu Srinivasan, who "liked" the comment, was also arrested. Both were later released on bail.
The arrests have sparked a debate in India over freedom of speech and the internet, with critics accusing the government of "abuse of authority".
Rajini Vaidyanathan reports.
03 Dec 2012

From the section

India