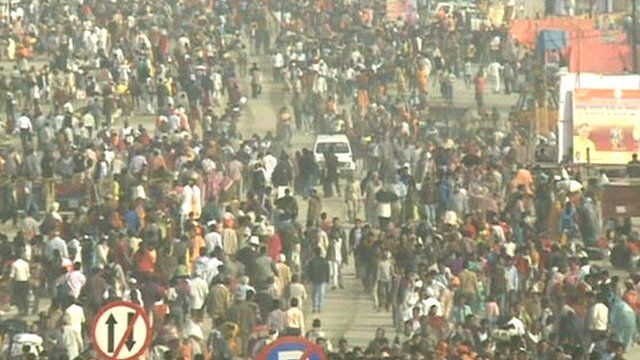 Video
Lost and found at the Kumbh Mela
For thousands of Hindu pilgrims, the spiritual experience of the Maha Kumbh Mela festival can turn into a nightmare as they get lost amidst the throng of millions of devotees.
Millions of Hindu pilgrims have been attending the 55-day-long religious festival of Maha Kumbh Mela near the city of Allahabad.
The constant swell of people means thousands of devotees inevitably get lost among the crowds - but help is at hand in the form of officials and volunteers who are responsible for reuniting them with their friends and family.
Dhruti Shah reports.
04 Feb

From the section

India