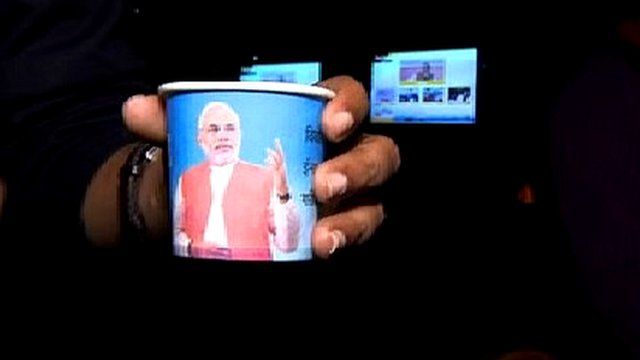 Video
India candidate's cup of tea tactic
The BBC's Sanjoy Majumder reports on the response by voters to the unique ''chat and cup of tea'' approach of one of India's election campaign candidates.
There is less than one month until the world's biggest election gets under way in India.
The votes of more than 800m Indians are up for grabs and the campaign is fiercer than ever, with one estimate suggesting that $5bn will be spent.
The incumbent Congress party's candidate is Rahul Gandhi, the latest member of India's influential Nehru-Gandhi dynasty.
His main opponent is the BJP candidate Narendra Modi, who has not been afraid to try out new techniques, as Sanjoy Majumder reports.
11 Mar

From the section

India