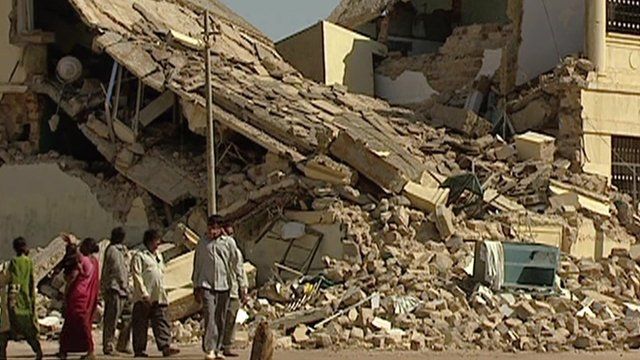 Video
Nepal quakes: Could the country learn lessons from India?
Last month's earthquake in Nepal was one of the worst to hit the South Asia region in modern history.
More than 8,000 people were killed - tens of thousands of others are homeless - and the country now faces the daunting task of rebuilding.
But could they learn lessons from India, where a 7.7 magnitude quake flattened towns and villages across the Indian state of Gujarat 14 years ago?
Around 20,000 people died - but the region has since found a way to get back on its feet.
The BBC's Pratiksha Ghildial reports from the town of Bhuj near the 2001 earthquake's epicentre.
Go to next video: Nepal boy: 'Mum was buried by rubble'