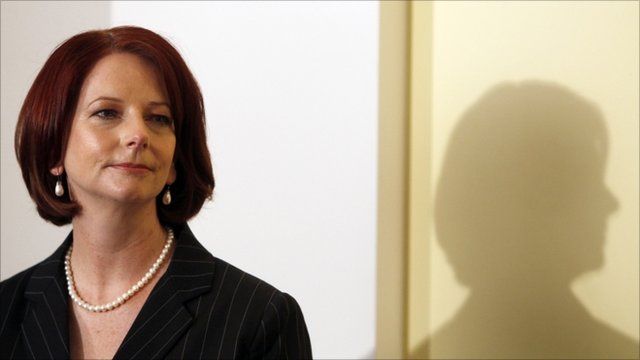 Video
Australia PM Julia Gillard to form minority government‎
Julia Gillard will stay as Australia's prime minister after winning the backing of two key independent MPs.
Tony Windsor and Rob Oakeshott held the balance of power in parliament after a fellow independent MP, Bob Katter, backed opposition leader Tony Abbott.
The dramatic announcement ended more than two weeks of political deadlock following indecisive elections.
It gives Ms Gillard's Labor Party the backing of one more MP in the lower house than the Liberal-led coalition.
From Sydney Nick Bryant reports.
Go to next video: Australia's PM sparks republic debate