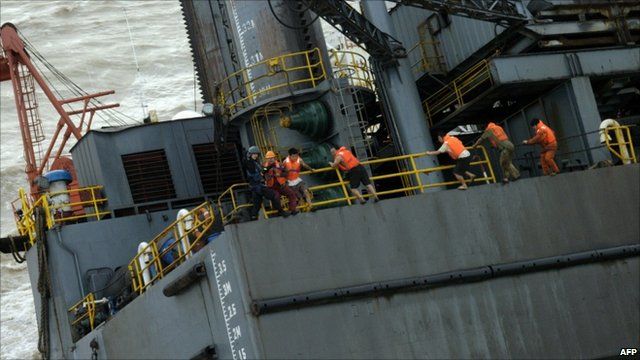 Video
China oil rig workers lifted to safety after storm
More than 30 workers have been rescued from an oil rig in the East China Sea after it was damaged by a typhoon, Chinese state television has reported.
The No 3 drilling platform in the Shengli oil field had started to tilt on Tuesday, causing four men to fall overboard.
Officials say two of the men are still unaccounted for, but the rest were picked up by rescue helicopters.