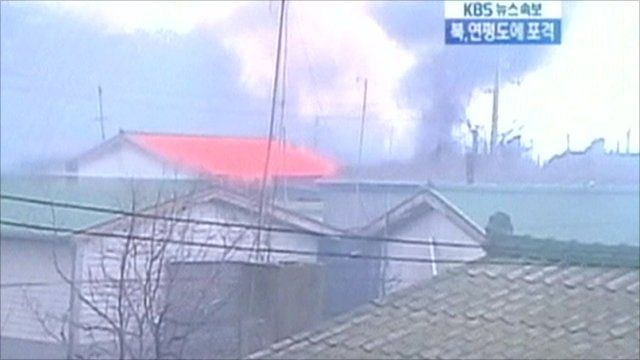 Video
North and South Korea border clashes
The South Korean military has been placed on its highest non-wartime alert, following shelling from North Korea that killed a South Korean marine and wounded several soldiers and civilians.
The North is reported to have fired around 200 shells on Yeonpyeong Island first and the South responded, firing about 80 rounds.
The confrontation comes just days after the north announced that it had a new Uranium enrichment facility.
Mike Wooldridge has been following the events.
Go to next video: 'North Korea has less to lose'