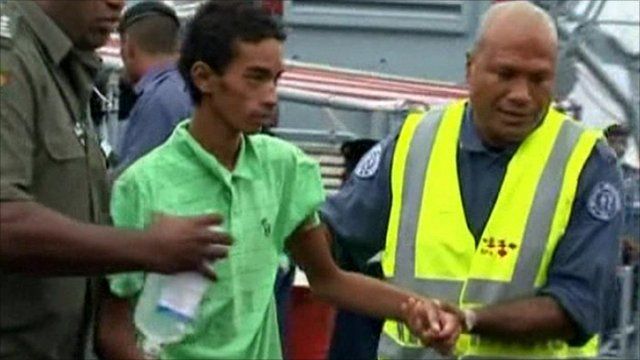 Video
Castaway teenagers back on dry land
Three teenage boys, from the Tokelau Islands, who have been found alive after being adrift in the Pacific Ocean for more than seven weeks, have arrived in Fiji.
The teenagers - Samu Perez and Filo Filo, both 15, and Edward Nasau, 14 - had disappeared in a small boat in early October and had been presumed dead. They returned to land onboard a New Zealand fishing boat.
The boys' school principal John Kalolo said the community had not given up hope that the boys would be found alive.