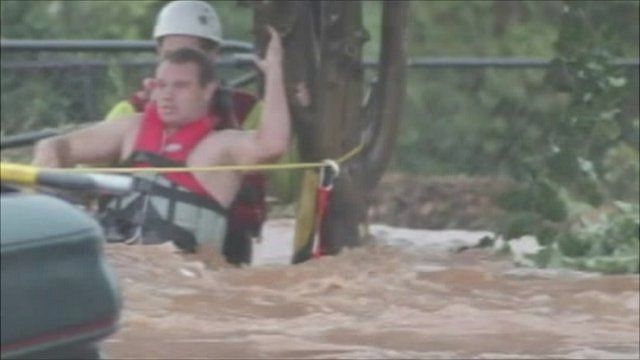 Video
Raging waters sweep away cars in Australia
Flash floods have swept through Toowoomba, a city in Queensland, Australia overturning cars and other vehicles.
One man narrowly avoided being crushed by a minibus that backed into a tree he was clinging on to.
Rescuers managed to reach him through the raging water before he was swept away.
One person has been killed and several more are missing as heavy rains continue to pound the Australian state.
Go to next video: Australia counts cost of flooding