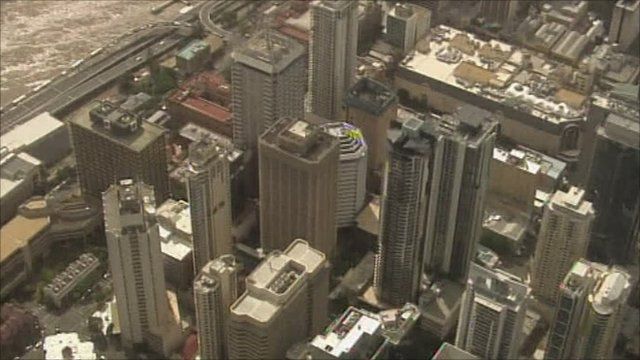 Video
Brisbane braced for flood peak as water levels rise
The deadliest floods in 50 years are now lapping at the feet of many of the residents of Australia's third largest city.
Almost 20,000 homes in Brisbane are expected to be swamped by the time that the river system reaches its peak on Thursday - some of the two million residents have left already.
It follows huge damage done elsewhere in Queensland - flash flooding on Monday killed 12 and dozens are still missing.
Nick Bryant reports from Brisbane.
Go to next video: Australia floods threaten Brisbane