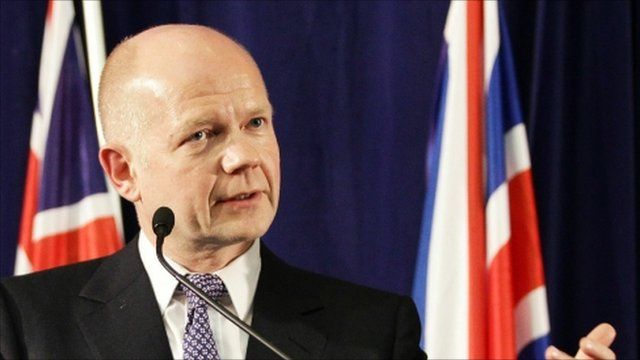 Video
William Hague urges 'free and fair' Tunisian elections‎
Britain's Foreign Secretary William Hague has urged the new government in Tunisia to respect the constitution and human rights and to work "quickly and decisively" as it takes control.
Speaking to the BBC's Nick Bryant, he also commented on the likelihood of the unrest spread to other Middle East nations.
After a wave of popular protests in the country, Tunisia has seen a new government sworn in.
The current Prime Minister and six other ministers have kept their posts, and some opposition figures have been introduced.
President Zine al-Abidine Ben Ali has been overthrown and fled the country.