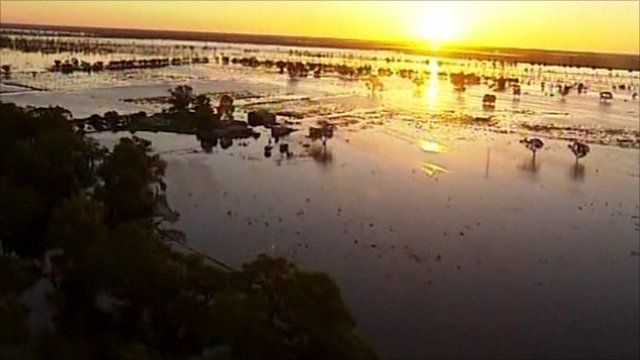 Video
Australia floods: 'My house was 2ft under water'
A huge lake caused by the recent floods in Australia is threatening to swamp more towns in the south-eastern state of Victoria.
The lake, which has been described as a massive inland sea, covers an area about 90km long and 40km wide.
More than seventy communities have already been affected, with thousands of people evacuated to higher ground.
Matthew Vitagliano, from Maryborough, Victoria, said his house was swamped in water.
Go to next video: Australia floods sever roads and airports