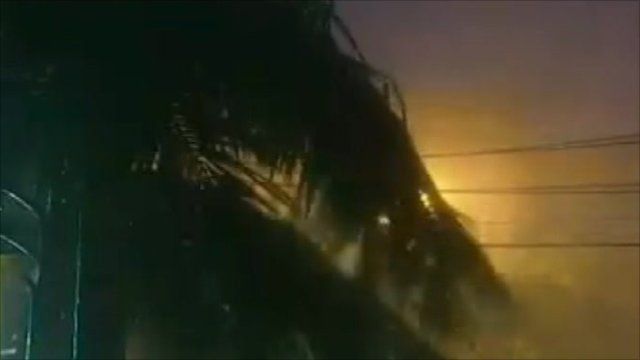 Video
Thousands forced to leave homes in northeast Australia
Fierce winds and driving rains brought by the most powerful storm ever to hit Queensland are lashing northern coastal areas of the Australian state.
With winds reaching up to 290km/h (181mph), Cyclone Yasi is ripping roofs off buildings and has cut power to at least 100,000 people.
Speaking to the Australian Broadcasting Corporation, Rick Threlfall of the Bureau of Meteorology in Brisbane said local residents can expect several more hours of destructive winds.
Go to next video: Cyclone wind 'like a freight train'