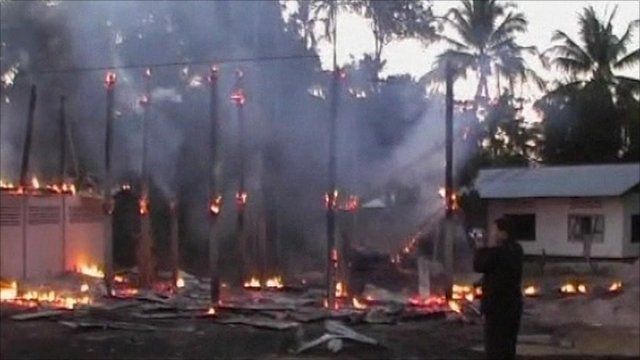 Video
Fatal clashes on Thai-Cambodia border
Thai and Cambodian forces have exchanged artillery fire in a disputed border area, with a Cambodian soldier and a Thai civilian reported killed.
The Cambodian government has called it an "invasion", while the Thai military said it was a misunderstanding.
It happened near a 900-year-old Hindu temple that has been a flashpoint for both countries.
The BBC's Dominic Kane reports.