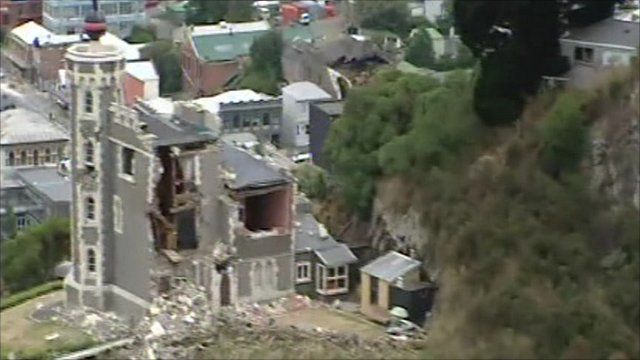 Video
Chaos and destruction in Christchurch after earthquake
The powerful earthquake that rocked Christchurch in New Zealand killed at least 75 people and injured many more.
It also left many historical buildings in ruins. Some of the best known landmarks of the South Island city have been flattened while others are damaged beyond recognition.
TV pictures from the air give a true sense of the extent of the damage.
Anna-Louise Taylor reports.
Go to next video: Britain to help NZ rescue efforts