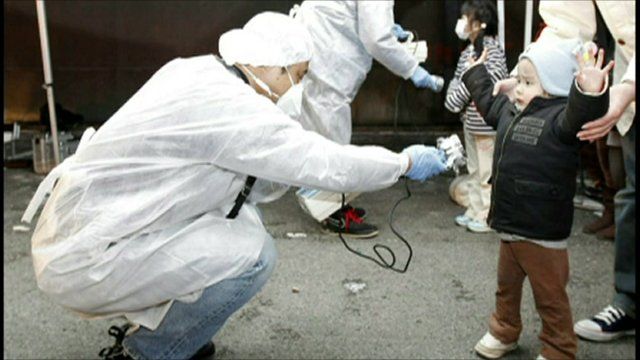 Video
What is the Japan radiation health risk?
Radiation levels have fallen at Japan's earthquake-stricken Fukushima Daiichi nuclear plant, the government says.
The levels had spiked to harmful levels after a fire and two more explosions at the site.
Weather reports say winds are blowing radiation from the plant, on Japan's north-east coast, over the Pacific.
It is still the case that people are having to exercise great care and take shelter across a wide area.
Fergus Walsh reports.