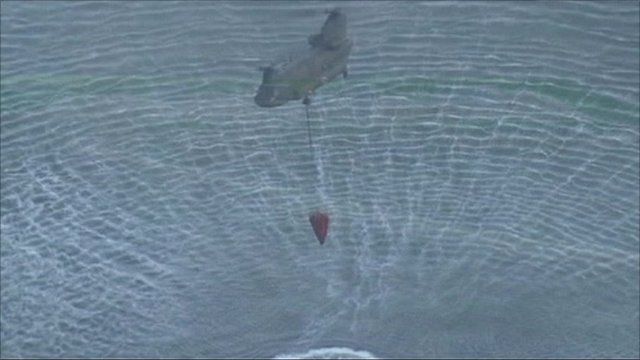 Video
Attempts to cool Japan nuclear reactors
Engineers are racing to avert a nuclear catastrophe at the Fukushima Daiichi power plant, 220km (140 miles) from Tokyo.
Helicopters deployed to dump water on the facility on Wednesday have been pulled out amid concerns over radiation.
Earlier, the plant's operators evacuated its skeleton crew of 50 workers for about an hour as ground-level radiation spiked.
Thousands of people were killed in the 9.0-magnitude quake and tsunami that has devastated the nation.
Pallab Ghosh reports.