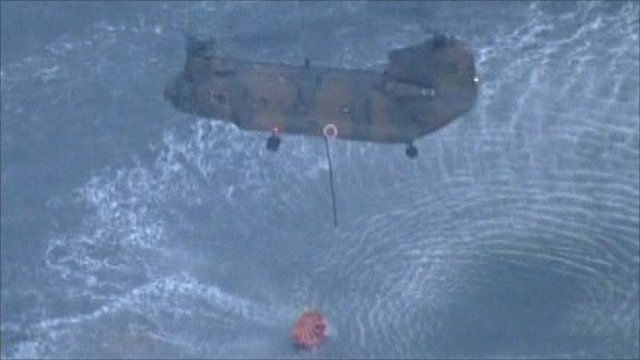 Video
Fears over Japan nuclear plant cause people to leave Tokyo
Japanese engineers have spent a fifth day battling to avert a nuclear catastrophe at the Fukushima plant in the North East of the country - after another fire broke out in one of the reactors.
Plans to drop sea water onto the plant from helicopters - to cool down the reactors - was abandoned.
There have been raised radiation levels 155 miles south in Tokyo and people are leaving the city to move south to safety.
Rupert Wingfield Hayes reports.