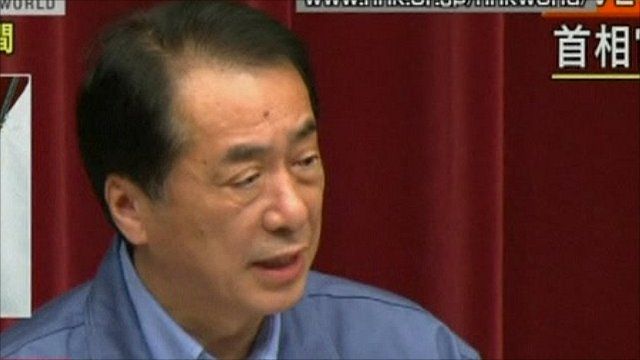 Video
Japan PM Naoto Kan: Nuclear situation 'grave'
Japan's Prime Minister Naoto Kan has said that his country will recover from the "tragedy" of the earthquake and tsunami, but added the situation at a damaged nuclear power plant is "grave".
The alert level at the stricken Fukushima Daiichi nuclear plant has been raised from four to five on a seven-point international danger scale for atomic accidents.
The crisis was prompted by last week's huge quake and tsunami, which has left at least 16,000 people dead or missing.
Go to next video: Tsunami town begins to rebuild