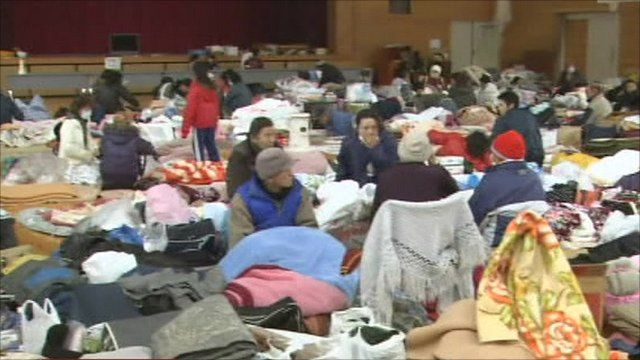 Video
Ongoing struggle for Japan tsunami homeless
In Japan, hundreds of thousands of people remain homeless after the 11 March tsunami and earthquake, with many said to be living in "inadequate" shelters.
Many survivors have been enduring freezing temperatures without water, electricity, fuel or enough food.
Meanwhile the struggle to prevent a meltdown at the Fukushima Daiichi nuclear plant continues.
Rupert Wingfield-Hayes reports from Tokyo.
Go to next video: Human cost of disaster rising in Japan