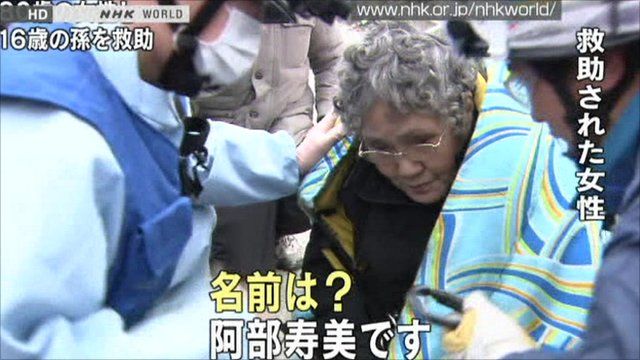 Video
Japan quake: Two rescued 'after nine days'
A Japanese news team claim they found two people who have survived trapped in their house for nine days since the huge earthquake hit the country.
The 80-year-old woman and 16-year-old grandson reportedly survived under the rubble of the kitchen in their house in Ishinomaki by eating yoghurt.
Tim Willcox reports.