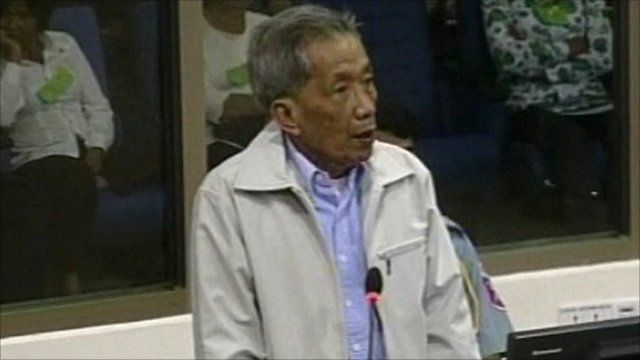 Video
Khmer Rouge prison chief Comrade Duch appeals conviction
A UN-backed tribunal in Cambodia is hearing the appeal of a former Khmer Rouge member who was convicted of crimes against humanity.
Lawyers for the former Khmer Rouge prison chief, known as Comrade Duch, have argued that he was only following orders during his time running the notorious S-21 detention centre in Phnom Penh.
He was imprisoned last year for crimes against humanity in overseeing the deaths of around 15,000 people.
Guy De Launey reports.
Go to next video: Khmer Rouge trial set to deliver verdict