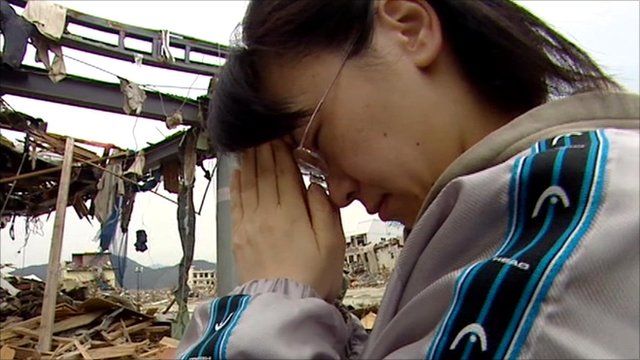 Video
One month on, Japan continues to mourn disaster victims
A month after the catastrophic earthquake and tsunami in Japan, there is little sign of life moving on.
The death toll is expected to reach twenty eight thousand. But a further hundred and fifty thousand are still camping in shelters, struggling to cope with so much loss.
Our correspondent Damian Grammaticas went to Rikuzentakata, one of the worst hit towns on Japan's eastern coast, to speak those mourning loved ones.
Satellite imagery courtesy of GeoEye
Go to next video: Japan remembers moment tsunami hit