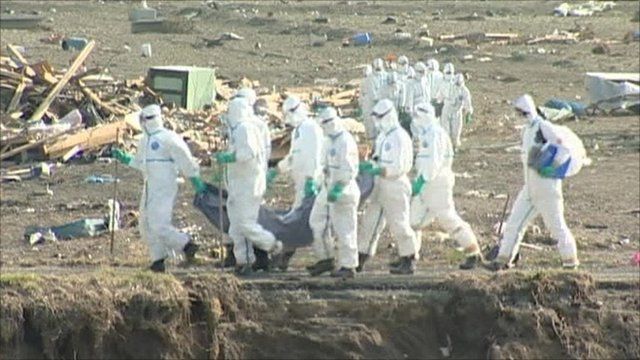 Video
'Six to nine months' to deal with Japan nuclear crisis
The operator of the Fukushima nuclear plant in northern Japan has said it expects to control the situation within six to nine months.
It has been trying to stop radiation leaking from the plant since the cooling system failed because of an earthquake and tsunami just over a month ago.
The announcement came as the US Secretary of State, Hillary Clinton, pledged support for Japan during a visit to the country.
The BBC's Roland Buerk has more.
Aerial footage courtesy Tepco
Go to next video: Japan remembers moment tsunami hit