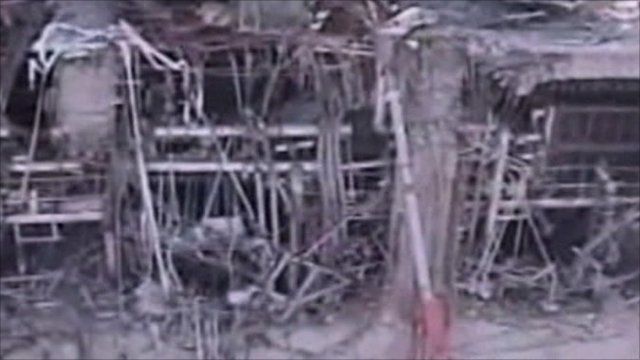 Video
Japan nuclear crisis 'over in nine months'
The operator of Japan's crippled Fukushima Daiichi nuclear plant has said it expects to bring the crisis under control by the end of the year. Tokyo Electric Power Co (Tepco) said it aimed to reduce radiation leaks in three months and to cool the reactors within nine months.
Tepco unveiled its roadmap as Hillary Clinton briefly visited Tokyo to pledge America's "steadfast support" for Japan's reconstruction.
Roland Buerk reports.
Go to next video: Japan still mourning disaster victims