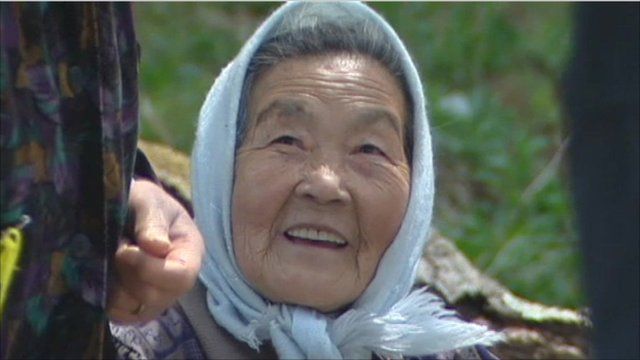 Video
Japan quake: Mental health warning for survivors
Psychologists in Japan have said that they are concerned survivors of the earthquake and tsunami could develop long-term mental health problems if they do not talk about what happened.
Many were quick to help each other and reluctant to complain, reflecting the Japanese custom of politeness and reserve, with the older generations particularly reluctant to discuss the trauma.
For some, laughter is the only way to fight off the tears.
Roland Buerk reports from Minami Sanriku.
Go to next video: Japan remembers earthquake dead