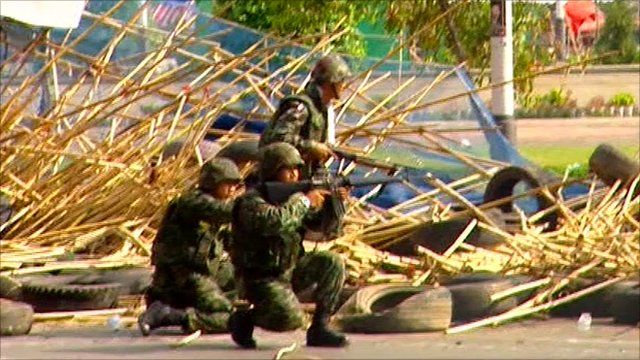 Video
Thai journalist recalls red shirt protests
Thursday marks one year since the Thai army moved to clear anti-government demonstrations from the centre of Bangkok.
The protesters, known as the red shirts, had occupied parts of the capital for more than two months, trying to force the government to step down.
By the time the episode was over more than 90 people had lost their lives, including soldiers, protesters, journalists and medics.
TV reporter Karuna Buakamsri was working at Channel 3 TV station when it was attacked and set on fire in the aftermath of the crackdown on 19 May.
Ms Baukamsri reflects on last year's political violence and the chances of reconciliation, particularly with an election looming on 3 July.