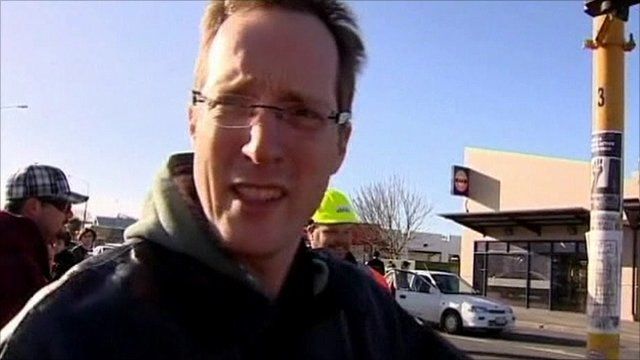 Video
New Zealand quake: Christchurch hit by powerful tremors
A series of powerful tremors have hit the New Zealand city of Christchurch, almost four months after an earthquake that killed 181 people.
A magnitude-5.2 quake struck at Taylors Mistake beach, 9.6km (six miles) from the city centre.
A second magnitude-6.0 quake struck an hour and 20 minutes later, destroying at least one building and causing injuries to several people.
Residents spoke of feeling a "a rolling sensation, like being on a ship" and having to take cover under their desks.
Go to next video: New Zealand 'making good progress'