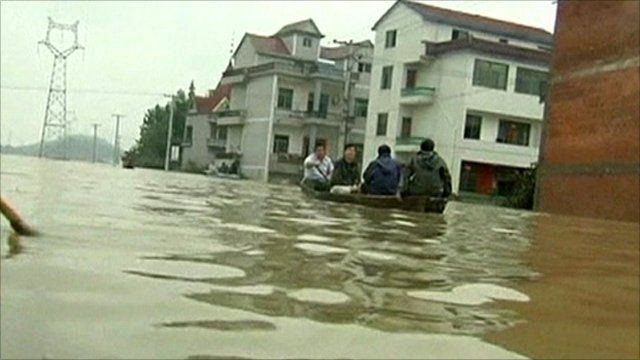 Video
Flood waters set to rise in China as more rain forecast
The Chinese government says severe flooding caused by days of heavy rain has left more than 170 people dead or missing and affected more than five million people.
It has warned that more than ten rivers are on the verge of bursting their banks and more downpours are forecast.
The worst affected areas are in the centre, south and east of the country.
Food prices are also rising as crops are destroyed.
Chris Hogg reports from Shanghai.
Go to next video: Fatal floods hit China