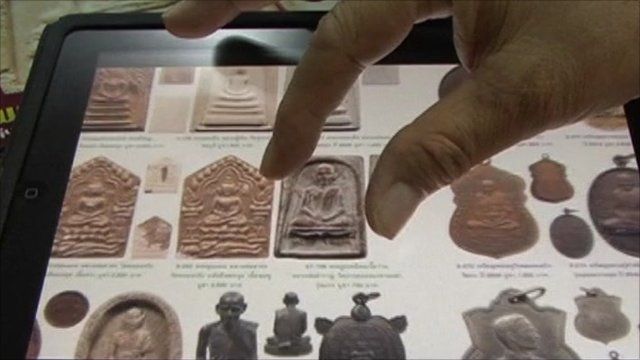 Video
Can sacred Thai traditions be made modern?
In Thailand, the ministry for culture has urged foreign tourists not to get tattoos of Buddhist symbols, and asked tattoo artists to ensure any such body art is only applied above the waist.
Traditionalists fear that many now see the sacred symbols as fashionable rather than expressions of faith, a problem also affecting the market for amulets and other religious items.
So as the country undergoes rapid economic development, is there a way that ancient traditions and modern lifestyles can co-exist?
Rachel Harvey reports from Bangkok.