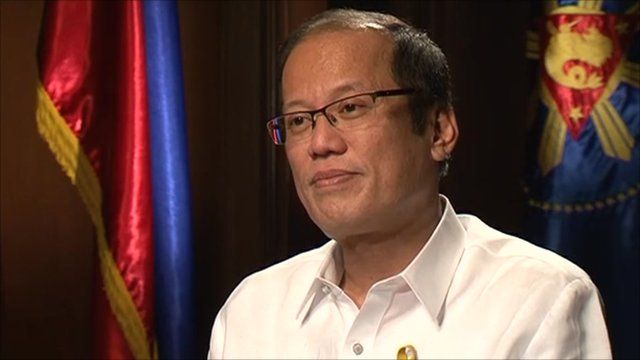 Video
Philippines president on tensions with Beijing
The Philippines is holding naval exercises with the United States, amid growing tensions with Beijing over who owns what in the South China Sea.
The escalating row is just one of many issues on the to-do list of Philippine President Benigno Aquino.
The BBC's Manila correspondent, Kate McGeown, went to meet him.
Go to next video: Philippines hit by tropical storm