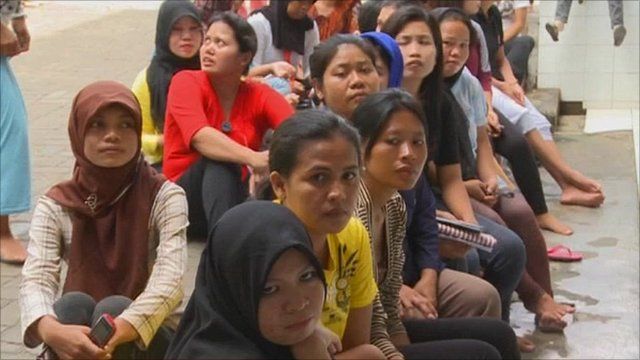 Video
Indonesia's maid trade thrives despite Saudi execution
The execution of an Indonesian maid in Saudi Arabia by beheading earlier this month has failed to deter many workers still willing to make the journey from South East Asia to the Middle East.
Ruyati Binti Sapubi was was convicted of murdering her employer in Saudi Arabia, where she worked as a maid, and then beheaded by sword.
The Indonesian government was informed of her beheading only after her death.
Karishma Vaswani reports.
Go to next video: Indonesia's rising economic power