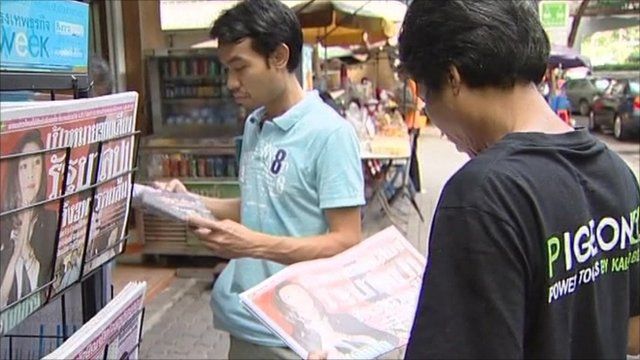 Video
Bangkok residents react to Pheu Thai victory
Yingluck Shinawatra could become the first female prime minister of Thailand, after her party won Sunday's general election.
Opposition party Pheu Thai has won a landslide victory with an estimated 265 seats.
The party's leader is the sister of former prime minister Thaksin Shinawatra who was deposed in a military coup in 2006.
Bangkok residents expressed mixed views about her party's victory.
Go to next video: Thailand set for first female PM