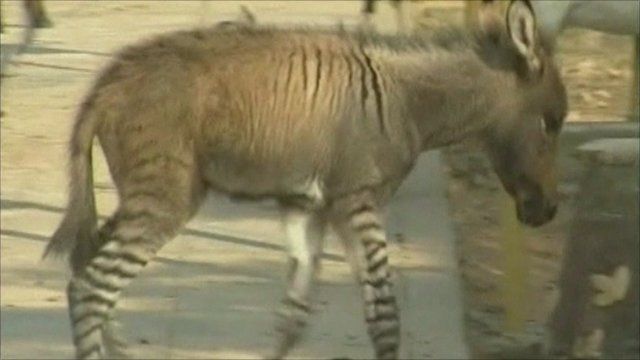 Video
Half donkey, half zebra - it's a donkra!
A rare cross-breed between a zebra and donkey was born in the Haicang Zoo in China.
A rare offspring of a female zebra and a male donkey has been born at the Haicang Zoo in China.
According to zoo officials, the donkra nearly died during delivery but is now doing well.
The animal stands at one metre tall and already weighs 30kg (66lb).
Eric Camara reports.