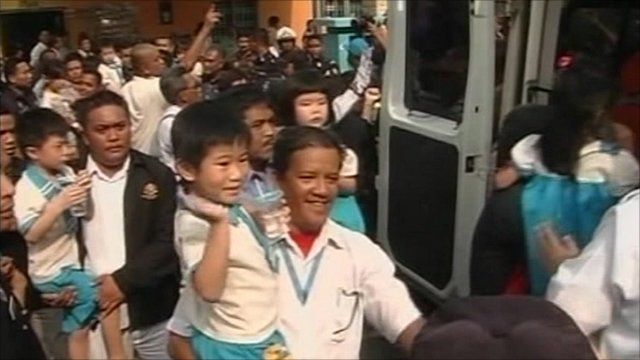 Video
'Children safe' after Malaysian nursery siege
Some 30 children and their teachers have been freed unharmed after being held hostage for several hours at their kindergarten in Malaysia.
Police used tear gas before storming the compound in a suburb of Muar town in Johor state.
The hostage-taker, reportedly armed with a hammer and machete, died later in hospital after being shot in the head, police said.
Jennifer Pak reports.