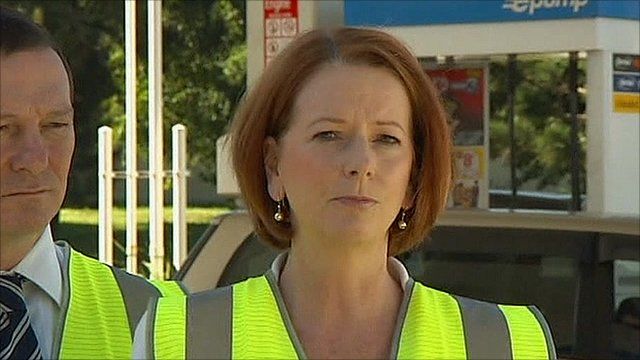 Video
Australian PM on phone hacking scandal
Australia will consider strengthening its privacy laws in the wake of the British phone-hacking scandal that has shaken Rupert Murdoch's News Corp, the government said on Thursday.
The proposed changes would give Australians the right to sue over serious breaches of privacy, something that is not guaranteed under current laws.
Australian Prime Minister Julia Gillard says John Hartigan, the chief executive of News Limited in Australia, has given an assurance over the phone-hacking scandal, saying he has no reason to believe there is a link between the operations in the UK and in Australia.
Speaking in Brisbane, Ms Gillard said people cared about privacy, as well as freedom of the press.
Go to next video: Can the media worldwide be trusted?