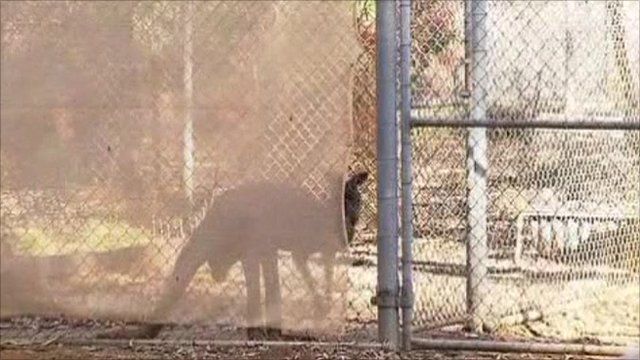 Video
Kangaroo pepper sprayed after attacking pensioner
A large, rogue red kangaroo has attacked a 94-year-old woman in her garden in Queensland, Australia.
Phyllis Johnson was hanging out her washing when the animal bounded into her, knocking her to the ground.
Mrs Johnson managed to alert her son and he called police officers - who had to use pepper spray to subdue the kangaroo.
Go to next video: How do kangaroos get their bounce?