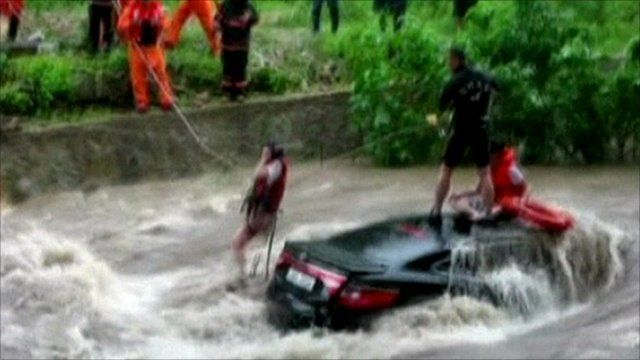 Video
Heavy rain causes fatal landslides in South Korea
At least 17 people have been killed in landslides in South Korea, as heavy rain deluged homes and caused chaos across northern areas of the country.
Emergency crews said 12 people were killed when a landslide buried a hotel at a mountain resort east of Seoul.
Hundreds of rescuers were still digging in a bid to find survivors at the resort, in Chuncheon.
Another five people were killed in a district of Seoul.
Lucy Williamson reports.
Go to next video: Heavy rains cause chaos in S Korea