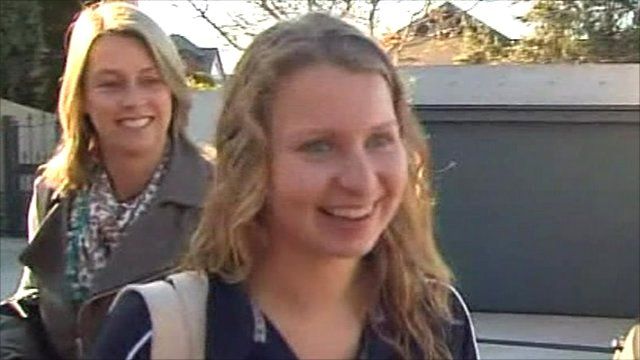 Video
Collar bomb hoax girl speaks after ordeal
An Australian teenager who had what turned out to be a fake bomb put around her neck by an apparent intruder, has spoken in public for the first time since the incident.
Madeleine Pulver, from one of Sydney's wealthiest families, suffered a ten-hour ordeal at her home in the exclusive suburb of Mosman.
Ms Pulver said it was "good to be back to normal".
Go to next video: Bomb 'strapped to Sydney teenager'