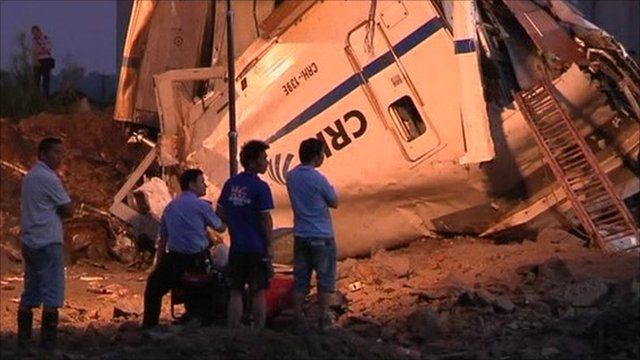 Video
China moves to ease rail safety fears
China has suspended all new railway construction projects and announced a raft of checks on existing lines, in an attempt to ease fears over the safety of its high-speed rail network.
The move follows a train crash on 23 July that killed 40 people and sparked huge public anger.
The crash happened when one train came to a standstill on a viaduct near the eastern city of Wenzhou, and another ploughed into it.
Speaking from Shanghai, the BBC's Martin Patience said that the accident had led to accusations that authorities "were jeopardising safety in the rush to modernise".
Go to next video: Train crash victims demand answers