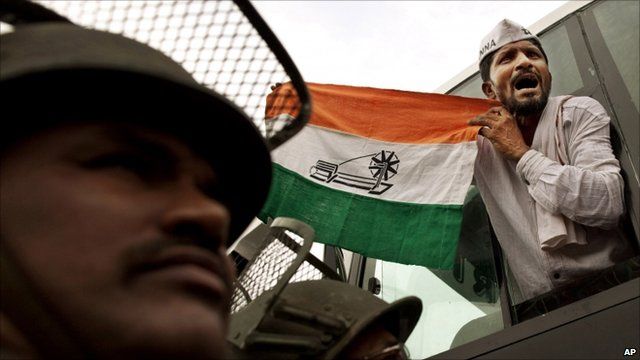 Video
Arrest of Indian activist Anna Hazare sparks backlash
India has denied it is stifling democratic protest after police detained 1,300 people to try and halt a hunger strike by an anti-corruption activist.
Prominent campaigner Anna Hazare was arrested hours before his fast against a proposed new anti-corruption law was to begin.
As news of his arrest spread, his supporters came out on to the streets of many Indian cities in protest.
Many were detained at different locations in Delhi, with most of them being taken to a stadium in the city.
Sanjoy Majumder reports from Delhi.
Go to next video: India's Anna Hazare: 'It's do or die'