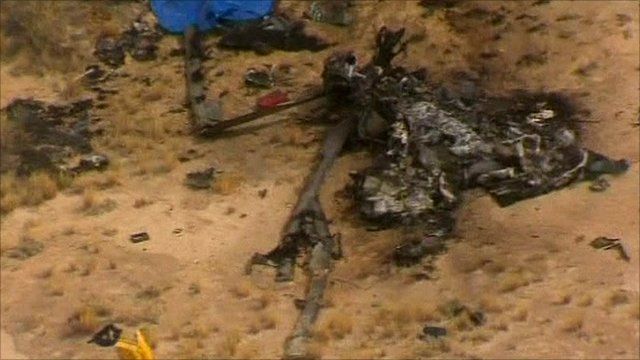 Video
Aerial footage of ABC TV helicopter crash site
Three members of a TV news team - including a veteran reporter - are feared dead after a helicopter crash in South Australia, police say.
Reporter Paul Lockyer, cameraman John Bean and pilot Gary Ticehurst are all employed by the Australian Broadcasting Corporation (ABC).
The helicopter went down in the Lake Eyre region. The cause of the crash is being investigated.
ABC director of News Kate Torney paid tribute to the three men, describing them as "leaders in their particular fields".