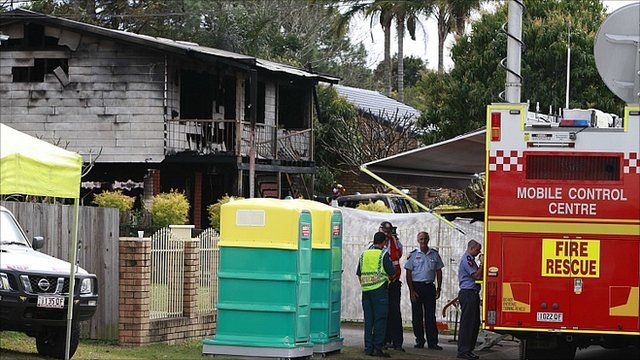 Video
Australian house fire leaves 11 dead in Logan
An investigation has been launched after 11 people, including six children, were killed in a house fire in the city of Logan, Australia.
Police say 14 people were in the building when the fire broke out, only three managed to escape.
Residents turned out to pay their respects to those who were killed in the fire.
Queensland Police Superintendent Noel Powers told reporters that in some instances, dental records may be needed to identify the deceased.
Speaking outside the property, Queensland's acting Fire & Rescue Superintendent Peter Ryan said he hadn't seen a tragedy on this scale before.