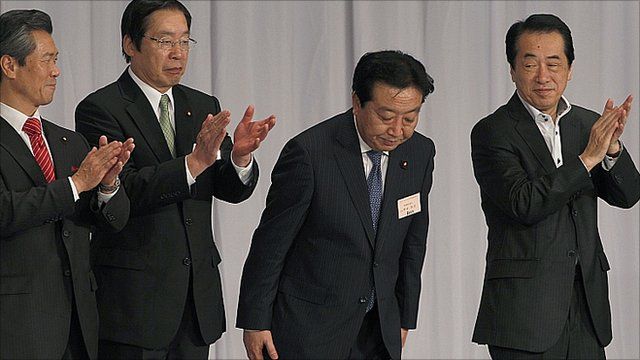 Video
Yoshihiko Noda wins Japan leadership race
Members of parliament from the governing Democratic Party voted for Finance Minister Yoshihiko Noda as their new leader after a run-off ballot.
Mr Noda is lining up to become the country's sixth prime minister in five years.
The BBC's Roland Buerk says he will need to reach out to the opposition, something his predecessors have failed to do.