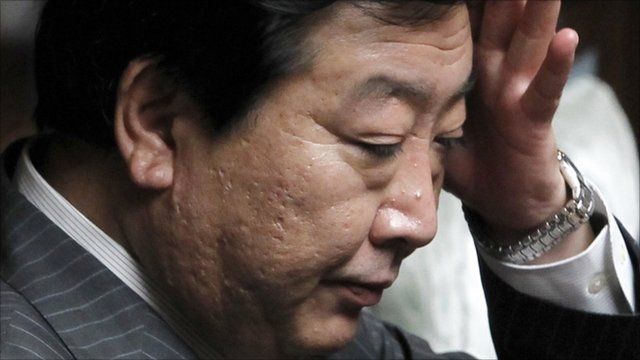 Video
Yoshihiko Noda voted in as Japan's Prime Minister
Japan's lower house of parliament has backed Yoshihiko Noda as the country's sixth prime minister in five years.
The vote came after the 54-year-old former finance minister secured the leadership of the ruling Democratic Party in a run-off on Monday.
Prime Minister Naoto Kan, criticised for his handling of the March quake, formally resigned with his cabinet beforehand.
Roland Buerk considers the challenges Mr Noda faces.