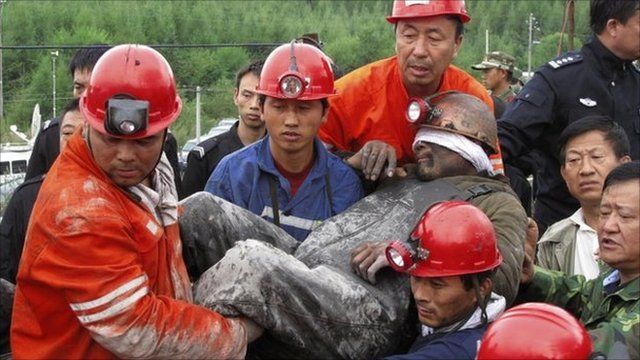 Video
Rescue of 22 miners in China trapped a week underground
Officials in China say 22 coal miners have been rescued after being trapped underground for a week in the north-eastern part of the country.
The miners became trapped in the small, illegal mine in Heilongjiang province after accidentally drilling through into a neighbouring pit.
One miner died in the accident, and three others are still missing.
Xinhua reports that the mine, near the city of Qitaihe, had been ordered to close in 2007 but re-opened illegally.
Go to next video: 26 workers trapped in China coal mine